WPSL
2023 WPSL Tryouts
Dates: Wednesday, May 10th at 4pm & Saturday, May 13th at 10am.
Cost: $50.00 tryout fee, which will be applied to the registration fee if player is selected
Location: To Be Announced
Click Here to Register
New Players: Click the "+ Register" button in the top right of the screen to set up your player account. Once you have done so, you will then be able to register for the WPSL team tryouts.
Previous/Current CCSA Players: Players who have previously been registered with the Cape Coral Soccer Association can log into their current player account and select the WPSL program under available programs.
Women's Premier Soccer League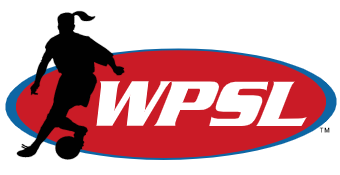 Cape Coral is thrilled to be accepted into the Women's Premier Soccer League (WPSL). This will be the final step on the pathway for girls to go from 4-year-old beginners to semi-pro soccer players, all under the CCSA umbrella. The WPSL league will also give our local players a platform to be scouted for the National Women's Soccer League (NWSL).
Click here to learn more about the league, view a full list of teams, standings and scores.
WPSL vs Miami Highlights
Sponsorships
Click here to learn about sponsorship opportunities.
The League
The Women's Premier Soccer League is an independent highly competitive national league whose main focus is on the development of highly competitive premier women's soccer teams. Celebrating its 25th season of play in 2023, the Women's Premier Soccer League is the most tenured and largest women's soccer league in the world – with an all-time high 131 teams competing in 33 U.S. states and 73 metro areas. Team rosters feature current and former collegiate players, the nation's top prep prospects, and international standouts. The amateur summer league produced more than 70 percent of the selections in the 2023 NWSL College Draft and WPSL alumnae represent 50 percent of the members of the United States women's national team.
The WPSL also makes every effort to bring quality soccer to all levels of the community and to promote the stature of female athletes as role models for our youth. Through the years, our league has had many national open and amateur cup victories.
The WPSL was formed in 1998. It is sanctioned by the United States Adult Soccer Association (USASA), who is an affiliate of the United States Soccer Federation (USSF), the ruling body of soccer in the United States and FIFA the world's ruling body for soccer.
The WPSL is unique in that teams are involved in discussions pertaining to issues regarding the league. Anyone can access information about our league such as: current teams, rosters, statistics, schedules, results, constitution and by-laws, forms, meeting minutes and the latest league news on our website.
Our league expects new teams to conform to our minimum standards. We expect every team to achieve all WPSL standards. Standards that we stress include: a good playing surface, water for players provided by the home team, ice and a trainer at all games, professional conduct and adherence to the league constitution and by-laws.
The WPSL season runs from May 1st to August 1st. There is a league championship tournament that is held the last weekend of July. The location of which is determined each year and is alternated to different parts of the country each year. Teams can expect to play 10-16 games during the season.
You have a chance to participate in an exciting, growing league whose focus is strictly upon the development and promotion of WOMEN soccer players. We have a foundation of committed and well-regarded teams located throughout the nation. You can make it happen!!
The Players
The great variety of highly skilled players is what makes the WPSL truly successful. WPSL teams roster college, post-college, foreign players and talented high school players every year. Many college programs encourage their players to play in our summer league because they believe it helps them prepare for the upcoming season. These players gain tremendous experience playing alongside other dedicated, competitive players, some of whom are former professional soccer players and others whom are aspiring to become professionals on or off the field.
We give post-college players a place to play at a very high competitive level while they are starting their careers.
Over the years, hundreds of players have spent their summer breaks playing on WPSL teams. Most come from highly regarded collegiate programs such as: Santa Clara, Portland, Notre Dame, North Carolina, UCLA, UC Berkeley, UCONN, Penn State, Princeton, Harvard, CSU, UMASS, USF, UOP, BYU, San Jose State, Stanford, San Diego State, Arizona State, Texas A&M, Denver University, UC Davis, U of New Hampshire, St. Mary's, Boston University, Nebraska, USC, Long Beach State, BYU, North Carolina State, Florida, Florida State, Miami, Boston College, Indiana, Iowa, Illinois, Pepperdine, Yale, and many more.
Collegiate programs have utilized our league to improve their player's development and sustain their fitness over the summer months. Highly competitive youth clubs have also used our league to expose their players to teams that carry players from every level – national, collegiate, post-collegiate and youth – and they then carry the experience they've gained, individually and as a team, into their local league competition in the fall and spring.
Coaches
Terry Horan
Assistant Coach
Trevor Jurkowski
Assistant Coach
Jami Hagy
Assistant Coach/Director of Player Development
Mike Fritz
Team Physical Therapist
Renato Freitas
Assistant Coach
Acelya Aydogmus
Assistant Coach
2021 Players
Karleigh Acosta
Hometown: Cape Coral, FL
Position: Midfield/Defense
University: Northwestern State University of Louisiana
Years with Cape Coral Cyclones: 10
Mason Schilling
Hometown: Venice, FL
Position: Forward/Winger
University: Bemidji State University Commit
Years with Cape Coral Cyclones: 3
Taylor Yount
Hometown: Cape Coral, FL
Position: Forward
University: Samford University
Years with Cape Coral Cyclones: 6
Emilee Hauser
Hometown: Cape Coral, FL
Position: Midfield/Defense
University: University of Arkansas
Years with Cape Coral Cyclones: 10
Acelya Aydogmus
Hometown: Cape Coral, FL
Position: Goalkeeper
University: Northwestern State University of Louisiana
Years with Cape Coral Cyclones: 9
Maggie Struble
Hometown: Estero, FL
Position: Forward
University: Stetson University
Years with Cape Coral Cyclones: 2
Megan Dahl
Hometown: Rosemount, MN
Position: Defense
University: Bemidji State University
Rylee Stoehner
Hometown: Cape Coral
Position: Center Mid
University: Alabama State University
Years with Cape Coral Cyclones: 6
Haley DeSanto
Hometown: Fort Myers
Position: Right Back (Defense)
University: Eckerd College
Amanda DaSilva
Hometown: Cape Coral
Position: Center Midfielder
University: Eastern Illinois University
Years with Cape Coral Cyclones: 7
Lander Peck
Position: Midfield
University: FGCU
Abey Nottingham
Position: Defense
University: South Alabama
Megan Logue
Hometown: Naples, FL
Position: Midfield
University: Central Michigan University
Alyssa Wilson
Position: Midfield/Forward
University: FGCU
Leah Scarpelli
Hometown: Brick, NJ
Position: Midfield
University: FGCU
Lilly Lakich
Position: Defense
University: FGCU
Melissa Weck
Position: Goalkeeper
University: FGCU